The percentage of a team's engagement influenced by managers according to Gallup.
"A manager's role is far more than supervisory — and Gallup finds that 70% of a team's engagement is influenced by managers.
Considering the impact of employee engagement on business outcomes, it would make sense for companies to overinvest in their managers — specifically in developing their leadership skills — yet few invest enough. If your future depends on the leaders you build today, as it does in most companies, it's vital to elevate the leadership competencies of your managers at all levels of your organization."
Do you want to avoid contributing to this statistic? And instead, be an impactful leader with a cohesive and unshakeable team?
If this sounds like you, I can support you with that!
Statistics to know as a business executive:
ONLY 39% of your employees are engaged with their work – meaning they are

 highly involved in, enthusiastic about and committed to their work and workplace.

21% is the percentage of HIGHER profitability for a business when employees are engaged.
33% of a persons salary is the average COSTS a company spends when a good employee leaves
Are your employees engaged?
If not, it's time for a change. BE THE CHANGE! Bring LIFE back into your business! Break through roadblocks. Reach your full potential!
Common blocks include:
low revenue
lost productivity
loss of morale
team conflict 
high turnover
These barriers are holding you back!
I am here to help you break down those blocks.  If you care about your employees and the future of your business, we need to talk. 
I believe businesses can truly be successful by learning ways to improve communication within the organization and with customers.
Through twenty years of training and experience in the field of communication, I provide workshops, group training sessions or one-on-ones. With programs such as Building more Effective Teams, Boosting Sales, Resolving interwork Conflict, Inspiring Leaders, Becoming More Agile and Improving Company Culture.
These programs provide such benefits as:
increased revenue
targeted productivity
engaged employees
employee respect
loyal customers
I educate organizations to effectively communicate internally and externally.
Let's bring your business to LIFE!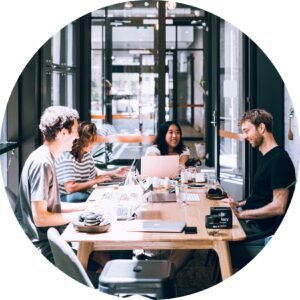 Improve Culture
Trust is the foundation for building cohesive, high-functioning teams – no matter how large or small. There are multiple methods of doing this but one that has been effective over and over is using specific tools to build that trust within a team.  Learn more…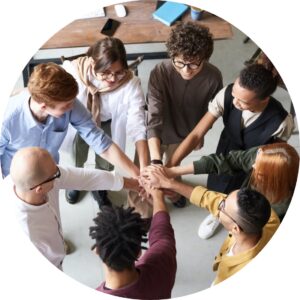 Build Teams
The most effective way for a business to be successful is to ensure your employees are happy, productive and skilled at working through conflict. Learning more about themselves and building trust among their co-workers are vital.  Learn more…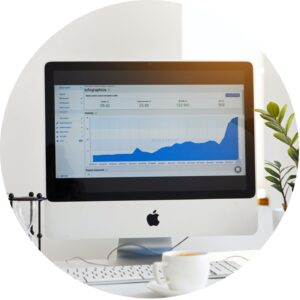 Boost Sales
Weak relationships. Weak sales.
Strong relationships are the oxygen that make selling possible. Smart communication and trust boost sales. Learn more…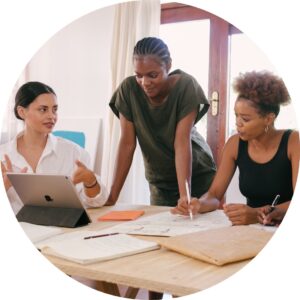 Inspire Leaders
Leaders within your organization that inspire others can make a huge difference in every aspect of your business. Leadership is within all of us. Contributions from each employee can take your business to new heights.   Learn more…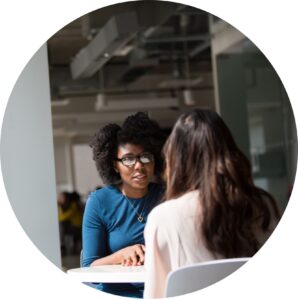 Resolve Conflict
Conflict is an uncomfortable but unavoidable part of every workplace. If done right, it is integral to organizational success. Conflict can open up communication and built stronger relationships. Today's struggle leads to tomorrow's breakthroughs. Learn more…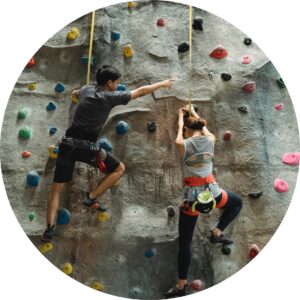 Stay Agile
People and organizations require agility to navigate the work world. Agile employees are the DNA of an agile businesses. They are resilient, adaptable, and collaborative. Go beyond withstanding rapid change. Embrace it! Learn more…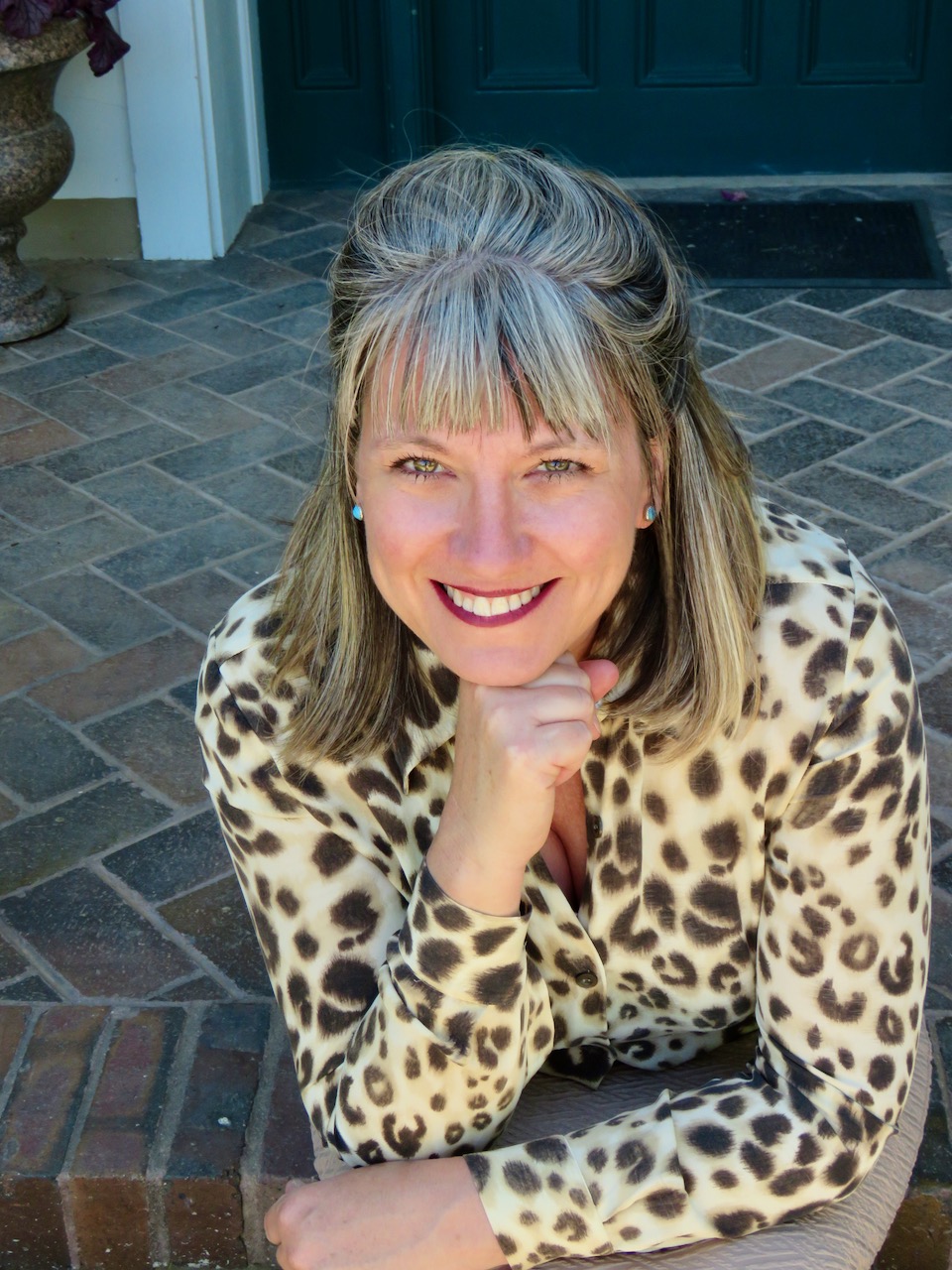 About Carol Grubbe
One day I was reflecting on the different positions I have held. And while doing so, I had an epiphany. Almost every job that I left? I didn't leave because I didn't enjoy what I was doing. No. I left because of the manager.
Do you want your business to thrive? Your employees to be happy while also productive? What about an increase in sales and revenue?!
I can help you make it happen.
Will it be hard work? Probably.
Is it worth it? You bet it is!
I believe businesses of all sizes can reach their fullest potential with a little extra effort. I work with businesses, just like yours, to recognize the road blocks that may be in the way of true growth.
Once we know what is preventing your company from moving to the next level, the strategy is constructed and implementation begins.
Please don't continue to just go through the motions. You deserve more than that and so do your employees.
Things can be different. And, oh, so much sweeter if willing to put in the effort to improve your leadership and your team dynamics!
"My intention with hiring Carol and participating in her training was to use the information as a tool in  onboarding a new Branch Administrator. It was important to me to start our relationship on an even keel while maximizing her talents and potential. Everything DISC goes beyond personality and moves you to understanding your behavior tendencies. Learning how I behave and how that impacts my team and even my clients was invaluable. And, having the tools to adjust the way I lead, teach & react to others' DISC style will only help me continue to be a better advisor and leader in my branch. 
 My team  thoroughly enjoyed the process of working with Carol and found her to be the perfect blend of professional and friendly."
Kimberly Baltunis, Edward Jones
EVERYTHING DiSC
Everything DiSC provides tools and skills that empower leaders, managers, and employees to better understand each other.
Learn more by watching the video provided here.
PROVEN AND TRUSTED
The DiSC system offers a proven approach used by many of the companies you are already familiar with, such as:
3M Company
American Express
AT&T
Blue Cross/Blue Shield
Cargill
Coca-Cola Company
Colgate-Palmolive
DuPont
Eastman Kodak
Federal Aviation Administration
Fisher-Price
General Electric
Georgia Pacific
Hallmark Cards
IBM Corporation
Land O'Lakes
Metropolitan Life
Microsoft
Pepsi-Cola Company
Prudential Insurance Company
Radisson Hotels
Rockwell International
State Farm Insurance
Transamerica
U.S. Army
THE FIVE BEHAVIORS
Following the guidelines of The Five Behaviors, I can better assess the skills and approaches of your team. When we do this together, you will gain a better understanding of how people and teams can interact with the greatest effectiveness.
Watch the video here to learn more.